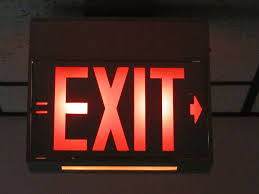 Brokerdealer.com blog update profiles the shake up in one of the brokerdealer's governing bodies, the Securities and Exchange Commission (SEC), is about to get. The White House is already in search of a replacement for Democratic commissioner Luis Aguilar and now they will also have to find a replacement for Republican commissioner Daniel Gallagher. This brokerdealer.com blog update is courtesy of InvestmentNews' article, "SEC's Daniel Gallagher resigning as commissioner", with an excerpt below.
Daniel Gallagher is resigning his post as a Republican member of the Securities and Exchange Commission after four years, a time marked by partisan battles over the regulatory response to the 2008 financial crisis,according to three people familiar with the matter.
The White House will now need to replace him as well as Luis Aguilar, the Democratic commissioner whose term expires next month. The departures herald a transformation at the agency, which has struggled to write dozens of new regulations arising from the 2010 Dodd-Frank Act.
Mr. Gallagher, 42, plans to remain on the five-member commission until a successor is confirmed, a process that could take several months, the people said. The White House has already identified candidates to fill both his and Mr. Aguilar's seats.
A securities lawyer and ex-agency staff member, Mr. Gallagher has been a critic of many of the rules required by Dodd-Frank. Known for his forceful dissents and speeches, he frequently rapped the Federal Reserve for trying to impose its oversight on firms traditionally regulated by the SEC.
While Mr. Gallagher clashed with former Chairwoman Mary Schapiro on policy matters, he has a less-strained relationship with current SEC chief Mary Jo White. He was instrumental in negotiating a compromise overhauling rules for money market mutual funds in July 2014, passed during Ms. White's tenure.
To continue reading about the leadership leaving the SEC, click here.