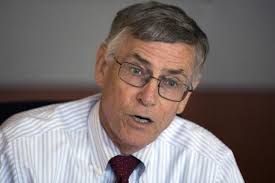 Brokerdealer.com blog update profiles Finra CEO, Richard Ketchum has come back at the Department of Labor (DOL), as it proposed to raise invesment advice standards for broker dealers. Ketchum claims this could cause firms to discontinue sales of individual retirement accounts as it would force there be a bias against products with higher fees, regardless of what's best for the customer. This brokerdealer.com blog update profiling the implications of this new DOL proposal is courtesy of InvestmentNews article, "Finra's Ketchum criticizes DOL fiduciary rule", with an excerpt below.
Finra's CEO Richard Ketchum criticized a Department of Labor proposal to raise investment advice standards for brokers Wednesday, saying it might cause firms to curtail — or even discontinue — sales of individual retirement accounts.
Mr. Ketchum said the DOL proposal would create a bias against financial products with higher fees, even if they're the best recommendation for a client, and that it could force firms to move to a fee-based rather than brokerage business model. He also said it's not a good idea to regulate retirement products, such as 401(k)s and IRAs, differently than other investments.
The Securities and Exchange Commission should take the lead in drafting a fiduciary-duty rule "across all securities products," Mr. Ketchum told reporters on the sidelines of the Financial Industry Regulatory Authority Inc's annual conference in Washington. SEC Chairwoman Mary Jo White favors such a rule, but has acknowledged it's not clear whether she has the support of the five-member panel to make a proposal.
To continue reading about Finra CEO Ketchum and his take on the DOL proposal and his opinion on the SEC acting on this issue first, click here.