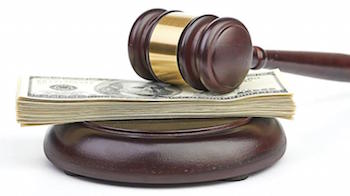 The Securities and Exchange Commission said Tuesday that it has charged two firms with illegally brokering more than $79 million of investments from foreigners seeking U.S. residency through the government's EB-5 Immigrant Investor Program.
The charges, the first against brokers handling investments in the EB-5 program, follow earlier SEC actions against fraudulent EB-5 offerings.
To get connect with Brokers and Investors today, click here.  Brokerdealer.com is a great opportunity for better investments.
Ireeco LLC, originally of Boca Raton, Florida, and its successor Ireeco Ltd., a Hong Kong-based company operating in the U.S., were charged with acting as unregistered brokers for 158 EB-5 investors. The EB-5 program, administered by the U.S. Citizenship and Immigration Services (USCIS), provides a path to legal residency for foreigners who invest directly in a U.S. business or private "regional centers" that promote economic development in specific areas and industries, the SEC states. According to the SEC's order, Ireeco LLC and Ireeco Ltd. used their website to solicit EB-5 investors, some of whom were already in the U.S. on a temporary visa.
The two companies offered to help potential EB-5 applicants choose the right regional centers. The centers paid the companies commissions of about $35,000 per investor once U.S. Citizenship and Immigration Services approved the green card petition, according to the SEC.
To read the full article by the South Florida Business Journal, click here.