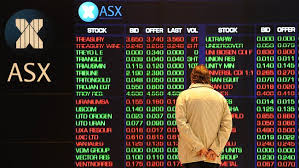 (Traders Magazine)-
The Asia Pacific Stock Exchange (APX) is changing its name to Sydney Stock Exchange.
As first reported in Automated Trader, the new Sydney Stock Exchange's Deputy Chairman George Wang said, "We aim to build the Sydney Stock Exchange as a bridge between Australia and Asia's capital markets, corporates and investors.
Brokerdealer.com provides a global database of broker-dealers in more than thirty countries worldwide
He added that the new name reflects both the role of Sydney as a major financial center in Australia and the Asia Pacific region and the geographic home of the exchange. It also revives and reminds of the rich heritage of the old Sydney Stock Exchange, which was an important trading place in its own right until 1987.
Sydney Stock Exchange will be a member of Asia Pacific Exchange Group (APX Group), as well as Asia Pacific Finance Institute of Australia, and the Asia Pacific Equity Exchange.