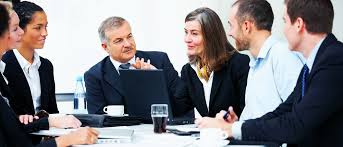 Brokerdealer.com blog update profiling the SEC and Finra announced the opening of registration to attend their National Compliance Outreach Program for BrokerDealers this summer. The program will host regulators and industry professionals as they discuss ideas for compliance structures in the industry. This brokerdealer.com blog update is courtesy of  LeapRate's article, "SEC and FINRA to hold national compliance outreach program for Broker-Deale" by Andrew Saks-McLeod, with an excerpt below.
The Securities and Exchange Commission and the Financial Industry National Regulatory Authority (FINRA) today announced the opening of registration for their 2015 National Compliance Outreach Program for Broker-Dealers. The program is intended to provide an open forum for regulators and industry professionals to discuss compliance practices and exchange ideas on effective compliance structures.
The SEC's Office of Compliance Inspections and Examinations (OCIE), in coordination with the SEC's Division of Trading and Markets, is sponsoring the program with FINRA. The program will be held on July 14 at the SEC's Washington D.C. headquarters and will focus on 2015 priorities for OCIE and FINRA as well as current topics of interest including cybersecurity, anti-money laundering, and firms' approaches to supervision and sales practices.
"This program provides an invaluable opportunity to facilitate discussions between regulators and industry participants on important issues affecting the brokerage industry, to promote compliance with federal securities laws, and to enhance investor protection," said Kevin Goodman, National Associate Director of OCIE's broker-dealer examination program. "Past programs have been well attended and well received, and we look forward to a candid exchange of ideas with participants at our upcoming event."
To continue reading about this event hosted by the SEC and Finra, click here.