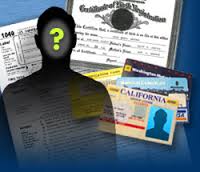 Brokerdealer.com blog update profiles the SEC Investor Advisory Committee's proposal for the SEC to develop a database of brokerdealers and investors' information regardings secruities law violation in order to protect clients from fraud. This update is courtesy of InvestmentNews' article, "SEC panel calls for a single database to run background checks on all financial professionals". with an excerpt from the article below.
The Securities and Exchange Commission should develop a database that compiles information about securities law violations and is easy to use for investors, especially the elderly, an advisory group said Thursday.
In its quarterly meeting at SEC headquarters, the SEC Investor Advisory Committee floated a proposal to have the SEC work with other federal and state financial regulators to develop a single website to house disciplinary information about investment advisers, brokers and other financial professionals. As a step toward that goal, an IAC subcommittee suggested the agency provide a single portal for investors to access information in SEC and Finra databases.
The proposal likely will be voted on by the full IAC at the group's July meeting.
The goal is to increase the amount of information available online about financial advisers and make it more accessible, said Anne Sheehan, director of corporate governance at the California State Teachers' Retirement System and chairwoman of the IAC subcommittee.
"This is something from an investor protection perspective, which certainly is the mission of this committee, [that] can play a very important role for the public," Ms. Sheehan said.
To read the entire article from InvestmentNews, click here.