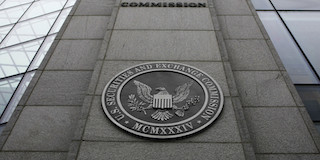 The longstanding rules on foreign finders – when a brokerage firm can pay transaction-based compensation to a non-registered foreign finder – will be incorporated into new FINRA Rule 2040, effective August 24, 2015.
Rule 2040(c) replaces NASD Rule 1060(b) and NYSE Interpretation 345(a)(i)/03, and provides that a member firm and persons associated with a member firm may pay transaction related compensation to non-registered foreign finders where the finders' sole involvement is the initial referral to the member firm of non-U.S. customers, and the member firm complies with all the conditions set forth in the rule.
If you are in need for additional assistance as a result of FINRA rule 2040, click here. Brokerdealer.com is a global database to find a brokerdelaer that can help you.
Based solely on its activities in compliance with Rule 2040(c), a foreign finder would not be considered an associated person of the member firm. However, unless otherwise permitted by the federal securities laws or FINRA rules, a person who receives commissions or other transaction-based compensation in connection with securities transactions generally has to be a registered broker-dealer or an appropriately registered associated person of a broker-dealer who is supervised by a broker-dealer. Member firms that engage foreign finders would be required to have reasonable procedures that appropriately address the limited scope of activities permissible under such arrangements.
Where an arrangement with a foreign individual goes beyond initial referrals, the member firm may register that individual as a foreign associate under NASD Rule 1100. Foreign associates must conduct all of their activities outside the US and cannot engage in any securities activities with US persons. Although deemed an associated person for whom a Form U4 must be filed, a foreign associate is not required to pass a qualifying examination. For arrangements with foreign groups whose activities for foreign customers go beyond the initial referral to the member, registration of a foreign branch may be an alternative. To the extent a foreign finder solicits or negotiates with US persons, entering into a 15a-6 agreement may be a viable alternative.
To read the full article, click here.