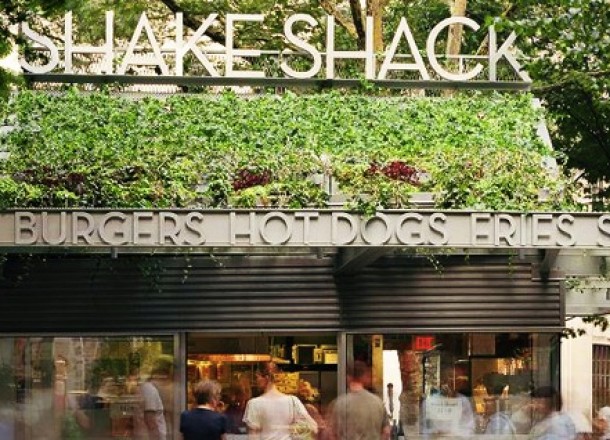 Brokerdealer.com blog update courtesy of Forbes.
Brokerdealers everywhere have rejoiced, Shake Shack, a newer chain restaurant, recently applied for an IPO and set to go public in 2015. Shake Shack is known for its fresh cut fires, 100% all beef burgers and hot dogs, and most of all its delicious shakes. The chain has been growing ever since its opening in New York City in 2000 and now has 63  locations open  worldwide.
Shake Shack, the New York-based burger chain created by famous restaurateur Danny Meyer, is set to go public in 2015, after filing for an IPO Monday.
The chain, which plans to list on the New York Stock Exchange under the symbol "SHAK," details a rapid growth effort that has seen an increase from a single shack in Manhattan's Madison Square Park to 63 locations worldwide today (about half are owned by the company, with the remainder operated by licensees."
Restaurant concepts have proven a mixed bag in the market, as investors pore over growth prospects looking for chains that could prove as lucrative as Chipotle Mexican Grill CMG -1.73%, which has returned more than 1500% since being spun out of McDonald's MCD -0.87% in 2006.
IPOs from companies like Noodles & Co, Potbelly and Zoe's Kitchen were greeted with immense demand, though both stocks have taken their share of hits since debuting. More recently, burger chain Habit Restaurants has surged more than 80% since its mid-November IPO.
At a time when many legacy restaurant operators are struggling to find growth — McDonald's certainly among them — younger chains with smaller footprints and more runway for expansion are proving attractive.
Shake Shack reported $140 million in system-wide sales for its 2013 fiscal year, up from $81 million the prior year, with 56% of revenue from its domestic, company-owned locations. Total revenue, which only includes licensing revenue from non-owned locations, was $83.8 million in 2013, up 41% from the prior year. Net income declined to $3.5 million, from $4.4 million the year before, due to a sharp increase in expenses, largely attributable to higher food costs and costs associated with opening new locations.
Growth is likely to come both abroad and at home. Aside from New York, with 15 locations, no U.S. state has more than four Shake Shacks.
"Fast-growing restaurant concepts are still hot," says Paul Bard of IPO research firm Renaissance Capital. "Habit opened up 100% so comparable companies will see that as an opportunity and there's a whole crop of fast-casual burger chains out there."
Bard also points to chicken chain Bojangles and Focus Brands, a franchiser of Cinnabon and Carvel, as potential names to watch for on the 2015 IPO market as investors continue to look for growth in the consumer space.
The U.S. economy's slow recovery and improved consumer spending is certainly a help to restaurants, but Shake Shack's filing notes that the company's initial expansion occurred in a far more difficult environment.
"We've never believed that Shake Shack only thrives in a down economy, but growing from one to 15 Shacks smack dab in the heart of the recession told us that we also don't need a robust economy to build our business," Meyer and CEO Randy Garutti wrote in a letter to prospective shareholders.
Meyer is listed among the shareholders who control at least 5% of Shake Shack's shares, along with affiliates of private equity firm Leonard Green, Select Equity Group, Alliance Consumer Growth, and Jeff Flug, president of Union Square Hospitality Group, the parent company of Meyer's other restaurant ventures, and a Shake Shack board member.
The language in the Shake Shack filing also reveals the controlling hand Meyer will maintain at the company post-IPO. He and his affiliates will be entitled to nominate a certain number of directors — five as long as he maintains 50% of his post-offering holdings, and sliding down from there — and must grant approval for a variety of corporate actions, including a sale of the company, firing or hiring of a new CEO or a change in board size, so long as the group keeps 10% of its post-IPO shares.
For the original Forbes article, click here.