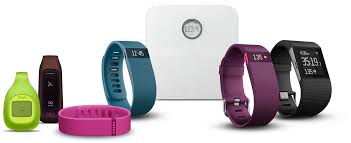 Brokerdealer.com blog update profiles the newest IPO filing that has many investors excited. Fitbit has filed for IPO just months after Bloomberg's Leslie Picker reported that Fitbit would IPO this year. Fitbit is known for its products of the same name, which are activity trackers, wireless-enabled wearable devices that measure data such as the number of steps walked, quality of sleep and other personal metrics. Fitbits are so popular that even US President Obama is wearing one. The company will be listed on the New York Stock Exchange under the ticker FIT. This brokerdealer.com IPO blog update is courtesy of CNBC's article, "Fitbit files for initial public offering" by Nana Sidibe. Below is an excerpt from the article.

The sport tracker company Fitbit filed Thursday for an IPO of up to $100 million, according to a Securities and Exchange Commission filing.
Major underwriters of the company, which will trade on the NYSE under the ticker FIT, include Morgan Stanley, Deutsche Bank and Bank of America Merrill Lynch, the S-1 filing revealed.
Investors in Fitbit include Qualcomm Ventures and SoftBank Capital, according to the company's official website.
The number of shares and price haven't been disclosed yet. Fitbit gave no specific plan for the proceeds from the IPO.
In its SEC filing, Fitbit stated that it will need to expand its online growth through Amazon.com, which along with Best Buy, is an official retailer.
To read more about this exciting new filing, click here.