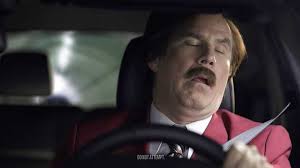 Longbow Research Execs Asleep at the Wheel?
aka  Can You Spell C-O-N-F-L-I-C-T-E-D?
Call it the "I Gotcha Moment" courtesy of NYT reporter Gretchen Morgenson via her Fair Game column and weekend spotlight on "independent research" firm Longbow Research. Just when you thought Henry Blodget's experience promoting dot com companies while at Merrill and at the same time, sharing with cohorts that his buy recommendations were bull-sh*t,  which led to his being permanently banned from the Industry would not be repeatable by others, the notion of conflicted research still runs rampant. For those who fear losing sleep over another story about conflicted research, this report re: Tempur Sealy coverage is not for you..
Here's the opening extract of Gretchen's article:
File this column under: Why It Pays to Read the Footnotes.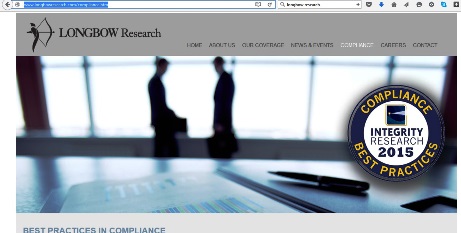 On Tuesday, Longbow Research, an independent institutional research and brokerage firm with offices in New York, San Francisco and Independence, Ohio, published a report recommending that its clients buy shares in Tempur Sealy International, the mattress maker (NYSE:TPX).
That's not unusual. Wall Street research analysts put out buy recommendations every day. Probably too often, in fact.
But Longbow's report was atypical in one way: Mark Rupe, the analyst who wrote it, recently left Tempur Sealy as head of its investor relations unit. Investors didn't learn that, though, unless they read a disclosure on the penultimate page of the 17-page report, which said that Mr. Rupe or a member of his family owned stock and options in Tempur Sealy.
The amount of the holding wasn't disclosed, but it appears to have resulted from Mr. Rupe's employment at the bedding maker. The report also noted that Mr. Rupe stood to receive additional incentive compensation from Tempur Sealy over the next two years if the company met certain performance hurdles.
So, an analyst who is supposed to offer unbiased opinions on a company owns a position in it that could benefit from his bullishness. What gives?
This is just the kind of conflict of interest that brought the wrath of regulators down on Wall Street research a dozen or so years ago. Except in those days, analysts' conflicts weren't disclosed. At least close readers of the Tempur Sealy report were armed with the information and could base their decisions on it.
Still, it's hard to imagine that Mr. Rupe's stake in Tempur Sealy and his close relationship with the company won't color his view. The question is, why would Longbow, a firm that appears to pride itself on independent research, want to open itself up to this kind of criticism?
I tried to ask this of David MacGregor, Longbow's chief executive and research director. Neither he nor Mr. Rupe responded to my emails seeking comment.
To continue reading, please click here