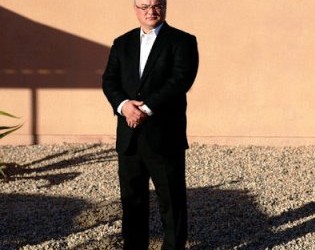 Behemoth brokerdealer and six pack bank JPMorgan has had its share of blow backs consequent to pushing envelopes, but recent story via NY Times profiling former broker Johnny Burris comes straight out of the "Tell-Me-This-Really-Isn't-True Dept"–and causing at least several former federal prosecutors to ponder whether JPMorgan could be charged with various counts of wire fraud, aside from libel charges, in an obvious attempt by mid-level bank executives to silence a whistle-blower.
Here's the simple summary-according to NYT reporting, JPMorgan knowingly submitted phony customer complaints to industry regulator Finra in an effort to malign the integrity and reputation of broker Johnny Burris in an effort to discredit his whistle-blowing charges that JPMorgan pressured brokers to sell house products that were either not suited for certain clients, or were products that were considerably more expensive than those clients could have purchased from other providers.
Courtesy of extract from 4 December front page business section of NYT and reporting by Nathaniel Popper….
Johnny Burris, a former broker at JPMorgan Chase, might have known he was walking into a minefield when he decided to go public with his concerns about his former employer.
Mr. Burris complained in 2013 that JPMorgan was pressuring brokers like him to sell the bank's own mutual funds even when the offerings from competitors were more suitable. A few weeks after an article in The New York Times about Mr. Burris's concerns appeared, complaints from some of his former clients in Arizona began showing up on his disciplinary records that are maintained by a regulatory agency and publicly available.
The client complaints made it hard for Mr. Burris to get another job and helped scuttle his case against JPMorgan for wrongful termination. But when Mr. Burris recently reached two of the clients whose names had been on the complaints, they told him they had not, in fact, written the complaints — a JPMorgan employee had.
Carolyn Scott, the ostensible author of one of the letters complaining about Mr. Burris, said in a recent interview with The Times that she had not written the document, but had signed it without knowing the contents after a JPMorgan employee had told her it was something that could help her "get some money back."
"I was stupid enough I didn't read it myself," Ms. Scott said. "I had no problems with Johnny. No problems whatsoever."
Another man who supposedly wrote a letter of complaint was, it turned out, essentially unable to read or write, and said in an interview that he had never had an issue with Mr. Burris.
BrokerDealer.com investigators located Mr. Burris's record of phony complaints via Finra BrokerCheck
"I would never have known how to draft a complaint letter, nor could I have drafted the letter in question," the man said in a declaration that he recently signed in front of a notary public to support Mr. Burris — after the declaration was read back to him aloud.
For Mr. Burris, the explanation behind these complaints was clear: This was retaliation for his criticism of JPMorgan, though retaliation carried out poorly.
"How do you believe I feel knowing that the bank solicited, drafted false, erroneous complaints about me?" he wrote to JPMorgan in late October, after speaking with his old clients.
During the arbitration in 2014, Mr. Burris's lawyer asked his former supervisors if anyone at JPMorgan had helped draft the complaints and was told: "Absolutely not."
This week, though, a spokeswoman for JPMorgan, Patricia Wexler, said that one of Mr. Burris's former colleagues, Laya Gavin, had, in fact, assisted the clients as a courtesy "by typing up what they told her verbally, reading it back to them for accuracy, and submitting them for review."
Both clients involved disputed that description of the events and said that the complaints Ms. Gavin wrote up did not reflect their sentiments and added that Ms. Gavin had not read the complaints to them before having them sign the documents.
A spokeswoman for the Financial Industry Regulatory Authority, Michelle Ong, said that her organization was "aware of these allegations" about the complaints and was looking into them. Finra is the agency that maintains broker disciplinary records.
Keep reading the NYT story by Nate Popper via this link