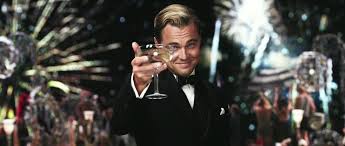 Brokerdealer.com blog update courtesy of InvestmentNews' Mark Schoeff Jr.'s 12 March article "Consumer groups accuse SEC of ignoring investors". The SEC  holds primary responsibility for enforcing the federal securities laws, proposing securities rules, and regulating the securities industry, the nation's stock and options exchanges, and other activities and organizations, including the electronic securities markets in the United States.
The Securities and Exchange Commission is not fulfilling its duty to protect retail investors, particularly in how it regulates financial advisers, a number of consumer groups asserted in a letter to the agency.
The eight-page letter dated March 10 outlines several areas that the groups say the SEC "can no longer afford to relegate … to a back burner."
Most of the letter concentrates on ways the groups want the agency to improve regulation of financial advisers and urged the SEC to take "concrete steps" to raise investment-advice standards for brokers.
The Dodd-Frank law gave the SEC the authority to promulgate a uniform fiduciary standard for retail investment advice that would require all advisers to act in the best interests of their clients. The SEC has not acted. Meanwhile, the Department of Labor is poised to re-propose its own fiduciary-duty rule for advice to retirement accounts.
The topic has split the five-member commission. Chairwoman Mary Jo White has promised since November to make her position on fiduciary duty known in the "short term."
Duane Thompson, senior policy adviser for Fi360, a fiduciary-duty training firm, agreed with the consumer groups that fiduciary duty has languished.
"The SEC seems to have looked more at capital-formation issues," Mr. Thompson said. "The elephant in the living room is the uniform fiduciary standard. While Mary Jo White has repeatedly said it's a priority, I've never seen it show up on the SEC's regulatory agenda."
Other topics the letter highlights include strengthening financial adviser disclosure about conflicts and compensation, reforming revenue-sharing, limiting mandatory arbitration for investor disputes, and beefing up regulation of risky financial products, including some kinds of exchange-traded funds.
"We are concerned that the Securities and Exchange Commission — which has always prided itself on serving as 'the investors' advocate' — appears in recent years to have strayed from its primary focus on its investor protection mission," the letter stated. "Given the vital role that average investors play in our markets and the overall economy, and the serious shortcomings that exist in the regulatory protections they receive, it is time in our view for these issues to be prioritized."
Click here to read the entire article from InvestmentNews.