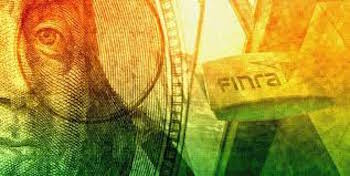 Finra, aka Financial Industry Regulatory Authority Inc, the broker-dealer industry's regulator announced a major uptick in revenues and profits, including a 2-fold increase in revenue collected from fines imposed on brokerdealers and others.
Finra's income for 2014 jumped more than $100 million, as a result of cost-cutting and revenue-generating measures, InvestmentNews reports.
In particular, the industry-funded watchdog doubled money raised through fines, despite a drop in the number of actions, while a voluntary retirement program ate into overall expenses.
Finra's net income jumped to $129 million in 2014 from $1.7 million in 2013, according to the regulator's annual report cited by InvestmentNews. Revenue increased from $900.7 million to $996.6 million. In large part, this was due to the $132.6 million collected in fines during 2014, compared to $60.4 million in 2013. While the number of monetary sanctions dropped from 754 in 2013 to 645 in 2014, the average fine soared from $80,100 to $205,600 in the same time period, according to the publication.
Finra also had a 5.8% return in its investment portfolio, which rose from $1.954 billion in 2013 to $2.076 billion in 2014. The regulator attributed this primarily to its fixed-income holdings, according to the newspaper.
Meanwhile, the authority cut its expenses from $998.9 million to $964.8 million from 2013 to 2014. This was helped by 176 employees taking voluntary retirement, according to the report, says InvestmentNews.
Mind you, the number of Finra executives earning $1 million or more went up, from four in 2013 to seven last year. And its member firms each got a $1,200 rebate to offset the regulator's annual gross-income assessment.
To read the full article, click here.