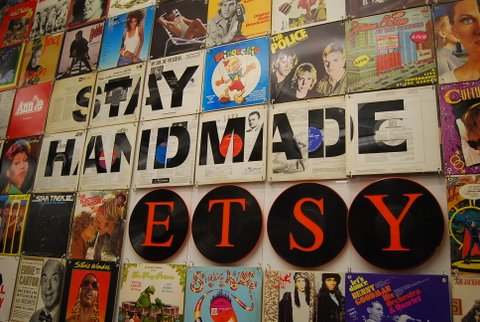 Etsy is a peer-to-peer e-commerce website focused on handmade or vintage items and supplies, as well as unique factory-manufactured items. Last month, brokerdealer.com profiled  Etsy's preperation for an IPO, now new details are emerging about Etsy's plan for its IPO. Etsy hopes to target small investors and focus on fewer big investors as part of its plan for their IPO. By using this unusual practice, Etsy hopes to gain shareholders who share in Etsy's commitment to socially responsible business practices. This brokerdealer.com blog update is courtesy of the Wall Street Journal's article, "Even Etsy's Initial Public Offering Process Is Artisanal" with an excerpt below.
Leave it to Etsy Inc. to craft an artisanal public offering.
The Brooklyn, N.Y.-based online marketplace for handmade and vintage goods has altered the playbook for its initial public offering, launching an expansive effort to attract small investors and focusing on fewer big investors, according to people familiar with the deal.
The custom-made process is intended to build a shareholder base that is on board with what Etsy says is its commitment to socially responsible business practices and its plans to spend heavily on marketing to grow its membership over the next few years, the people said.
But going off script comes with some risk. The moves include limiting the amount of stock retail investors can get in the IPO to $2,500 so more individuals can take part, and concentrating many of the shares among a relatively small number of big holders. The approach could turn off some traders whose presence can help stabilize a stock once it begins trading.
To continue reading about Etsy's plan for its IPO from the Wall Street Journal, click here.