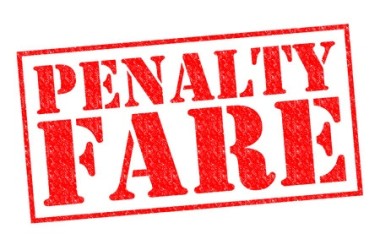 The Financial Industry Regulatory Authority (FINRA) has fined Cantor Fitzgerald $6 million and ordered it to pay $1.3 million for commissions, plus interest, it received from selling billions of unregistered microcap shares in violation of federal law in 2011 and 2012.
In addition, FINRA suspended Jarred Kessler, executive managing director of equity capital markets, for three months in his principal role at the firm and fined him $35,000 for supervisory failures, while equity trader Joseph Ludovico was suspended for two months and fined $25,000. The suspension is a moot point, as Kessler resigned from his role as head of equities for global broker Cantor last week. The regulator also sanctioned Cantor for not having adequate supervisory or anti-money laundering programs to detect "red flags" or suspicious activity tied to its microcap activity.
"If a broker-dealer is looking to increase its revenues by expanding a high-risk business line, the firm and its supervisors must tailor their supervision to the risks associated with those businesses. This is especially true when the new business involves the mass liquidation of microcap securities, which presents overwhelming risks of fraud and investor harm," said Brad Bennett, FINRA's executive vice president and chief of enforcement, in a statement.
"FINRA has no tolerance for firms and business executives who choose to engage in this business without robust systems designed to ensure that they do not become participants in illegal, unregistered distributions," Bennett said.
In settling this matter, Cantor Fitzgerald neither admitted nor denied the charges, though it did consent to FINRA's findings.
According to FINRA, the broker-dealer did not sufficiently guide or train employees in the sale of billions of thinly traded microcap shares. Furthermore, it did not put into place an anti-money laundering program to detect patterns of potentially suspicious money laundering activity related to these sales.
Kessler, it says, knew that the expanding microcap business "posed unique challenges and was generating an increasing number of regulatory inquiries, but nonetheless delegated his supervisory responsibilities to a central review group without taking sufficient steps to investigate the adequacy of their efforts."
Kessler resigned from the firm last week, ending a 5-year stint as head of equities. Cantor Fitzgerald declined to comment on the matter.
Following his departure, Kessler's responsibilities will be handled by members of Cantor Fitzgerald's executive management for equities Adam Mattessich, Darren Taube, and Peter Cecchini, according to a person with knowledge of the move, who asked not to be identified discussing a private matter. An external spokesman for the investment bank at Powerscourt in London didn't return phone calls requesting comment about the replacements.
Cantor Fitzgerald's Howard Lutnick hired Kessler in January 2011 as part of a push to transform the company from a bond broker into a full-service investment bank. Kessler, who joined from Credit Suisse Group AG, previously held roles with Morgan Stanley and Goldman Sachs Group Inc.
Cantor has offices in more than 30 locations globally and employs about 1,600 people.
For the Bloomberg LP rendition of the story, please click here