Arab Spring Comes to Saudi Stock Mart; BlackRock Leads ETF Charge in Advance of Doors Opening to Foreign Investors; Country's Largest Bank Raises $6bil in Region's Biggest IPO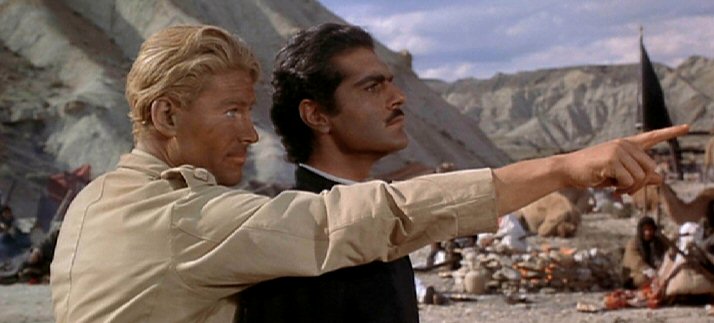 BrokerDealer.com blog update includes extracts from Bloomberg LP reports by Arif Sharif and Sarmad Khan.
Based on recent developments, global investors are now slated to drill for stakes in Saudi Bourse offerings thanks to yesterday's announcement from ETF behemoth BlackRock, coupled with the next year's scheduled opening of markets to foreign investors, whose appetite for stakes in Middle East companies is expected to surpass demand for oil, currently the country's primary export.
Excerpt below courtesy of Bloomberg LP reporting by Arif Sharif
BlackRock Inc. (BLK) plans to start an exchange-traded fund for Saudi Arabian shares as the biggest Arab bourse prepares to open its market to foreigners.
The world's largest money manager has sought approval for its iShares MSCI Saudi Arabia Capped ETF from the U.S. Securities & Exchange Commission, according to a filing posted on the SEC's website. The fund will seek to track the results of an MSCI provisional Saudi Arabia index, according to the filing.
"The underlying index is designed to measure the potential equity market in Saudi Arabia, should the market open up to foreign investors," the filing said. The index "may include large-, mid- or small-capitalization companies and components primarily include financials, materials and telecommunications companies," it said.
Saudi Arabia, the world's biggest exporter of crude oil, is preparing to open its $526 billion stock exchange to foreign investors next year. Foreigners currently can't buy Saudi-listed shares directly, accessing the market through equity swaps and exchange-traded funds instead.
The full story from Bloomberg LP is here
Saudi Arabia's NCB Rises 10% in Trade Debut After $6 Billion IPO
Reporting courtesy of Sarmad Khan, Bloomberg LP
National Commercial Bank jumped the most allowed on its trading debut after raising $6 billion in the Middle East's largest share sale.
Shares of Saudi Arabia's largest bank by assets climbed 10 percent to 49.5 riyals at 12:31 p.m. in Riyadh. The Tadawul All Share Index (SASEIDX), the kingdom's main measure, gained 0.2 percent.
IPOs in Saudi Arabia, the Arab world's biggest economy, are picking up as the Tadawul All Share Index plans to open to foreign investors next year as it pursues a $130 billion spending plan to boost non-energy industries. Saudi Arabia typically sells stakes in state-owned companies to the public at below market value as part of efforts to redistribute the country's wealth.
"For a couple of days at least, or may be three, you will see the stock going limit up," Saleem Khokhar, head of equities at NBAD Asset Management Group, which oversees about $2.5 billion, said by phone from Abu Dhabi. "It started trading at discount and anything between 50 riyals and 55 riyals is very good value, so you will see investors rushing to grab what's available."
National Commercial Bank (NCB) sold a 25 percent stake at 45 riyals a share, attracting 311 billion riyals ($83 billion) of bids for the 300 million shares offered to Saudi investors. It sold another 200 million shares to the nation's pension fund. The IPO was the second-biggest this year globally after Chinese e-commerce business Alibaba Group Holdings Ltd.'s $25 billion offering, according to data compiled by Bloomberg. Electrical Industries Co. is the latest Saudi company to announce plans for a share sale.
Before the regulator set a limit on daily price moves, offerings surged on their first day of trading. Alinma Bank (ALINMA), a Shariah-compliant lender based in Riyadh, soared 60 percent when it started trading in June 2008, and Saudi Arabian Mining Co. jumped 53 percent in its debut the following month.
To continue reading this story from Bloomberg LP, click here